The Small Five: Encourage Your Children to Appreciate & Learn from Wildlife
The go-to resource for planning your safaris. Find all you need to know about the top destinations and make your wildlife travel dreams come true.
Discover Safari Holidays now
In a world more and more dependent on technology and screen-time, it is a big endeavor to get children – and adults alike – to set aside time to read a (printed) book.
As a voracious reader and a mother to a young child, it comes to no surprise that I try to share my love of books with my child.
So, it's not hard to imagine my excitement when I got my hands on The Small Five, a children's book on the five little animals – the ant lion, leopard tortoise, buffalo weaver, rhinoceros beetle, and elephant shrew - that share their names with Africa's big five – the lion, leopard, buffalo, rhino and elephant.
This book tells a story of how Africa's Little Five animals go up against their big counterparts in a battle of wits, will, and skills.
Written by Ralph Johnstone and illustrated by Harriet Stanes, The Small Five was created while the author was spending time in Kenya at the Maasai Mara National Park and Samburu National Reserve. There, he observed how visiting children at a safari club were thrilled to see Africa's little creatures.
Told in clever rhymes, The Small Five indulges your child in an African setting, allowing the little ones to imagine life in the wild. It shares the qualities and quirks of the little animals but told in a way that engages and excites.
With that in mind, we are sharing some of the reasons why this book should be on any child's reading list thanks to the important lessons it teaches.
Love all creatures, big or small
Wild animals have always captivated humans. From the many cave drawings around the world to folklore and traditions, animals have always played a big part in human's lives.
Research has shown that we may feel an affinity towards animals because of the similarities of emotional expressions shared across humans and animal species. That feeling when the hair stands on end? That's a fear response which is also exhibited by dogs, lions, hyenas, antelopes, and many other species.
Even more intriguing, recent footage shows that the elephants mourn their dead, much as humans do.
So it comes to little surprise that one of the major reasons travelers go on safaris is to see the majestic Big Five animals: the African lion, the rhinoceros, the African elephant, the African leopard, and the Cape buffalo.
There are plenty of national parks and reserves where you can spot all or some of these gorgeous animals.
Should you be on the lookout for lions, head to Kruger National Park (South Africa), Serengeti National Park (Tanzania), Masai Mara (Kenya) or Lake Manyara National Park (Tanzania). The latter is one of the few places in Africa where you may get a glimpse of the tree-climbing lions!
The elusive leopard is the hardest to catch a glimpse of. But you may have good chances to do so in Serengeti National Park (Tanzania), Lake Nakuru National Park (Kenya), Sabi Sands Game Reserve (South Africa) – which has the world's highest density of leopards – or South Luangwa National Park (Zambia).
The African elephant is one of the easiest of the five to come across. Chobe National Park (Botswana) and Addo Elephant National Park (South Africa) are particularly well-known for their elephant populations.
Both the white and black rhinoceros can be found in the African parks and reserves. The black rhino is the more elusive and harder to spot though. But head to Etosha National Park (Namibia), where the chances to catch a glimpse of the rare species is high. Lake Nakuru National Park (Kenya) is home to both white and black rhinos.
The grumpiest and most dangerous, the Cape buffalo is probably the easiest to spot of all the Big Five. Find them in Kruger National Park (South Africa), Serengeti National Park (Tanzania), Chobe National Park (Botswana), and Ngorongoro Crater (Tanzania).
These big and splendid animals shouldn't be the only ones to deserve your adoration. The Little Five are just as cute and kids will have a lot of fun learning to be on the lookout for them!
Where can one spot the Little Five?
The Elephant Shrew can be found in Namibia, parts of Botswana, and Western Cape in South Africa, while the Red-billed Buffalo-Weaver lives in the northern parts of South Africa, where you can also find the Rhinoceros beetle.
The smallest of the Little Five, the antlion can be found in dry, sunny spots throughout Africa. And the Leopard tortoise lives happily in Botswana, Namibia, Zambia, and other African countries.
Big is not necessarily strong and small is not necessarily weak

How often do we try to teach our little ones that big does not necessarily equate to strong and being small is not a sure sign of weakness?
The Rhinoceros Beetle grows up to 2 inches/ 5 centimeters and can lift up to 850 times their own weight. To put this into perspective, a human would be able to lift 65-ton objects if they had the same strength!
An African elephant, on the other hand, can only carry up to 25% of its own weight on its back.
And while not part of the Little Five, the ants are particularly known for their strength, although they cannot compete with the rhinoceros beetle. Surprisingly, the reason ants are so strong is a direct result of how small they are.
For example, leafcutter ants are able to lift up to 50 times their body weight. A human would need to lift 4.5-ton objects to pull off the same feat!
Conservation is love
An easy way to teach your children to show their appreciation for the animals and their environment is to invest in conservation work. While it's true that commercial eco-tourism may not always protect diversity, it surely helps a lot to be worth doing.
Conservations safaris are a great way to make an excellent contribution to conservation efforts. Part of the money that comes from these safaris is donated for various causes: whether to protect the high endangered rhinos, various antelope or bird species.
It's just as important to seek animal encounters that are sustainable and don't hurt the animals. If you want your little one to get up close and personal with wildlife, seek to visit highly renowned sanctuaries.
Appreciate the time spent in nature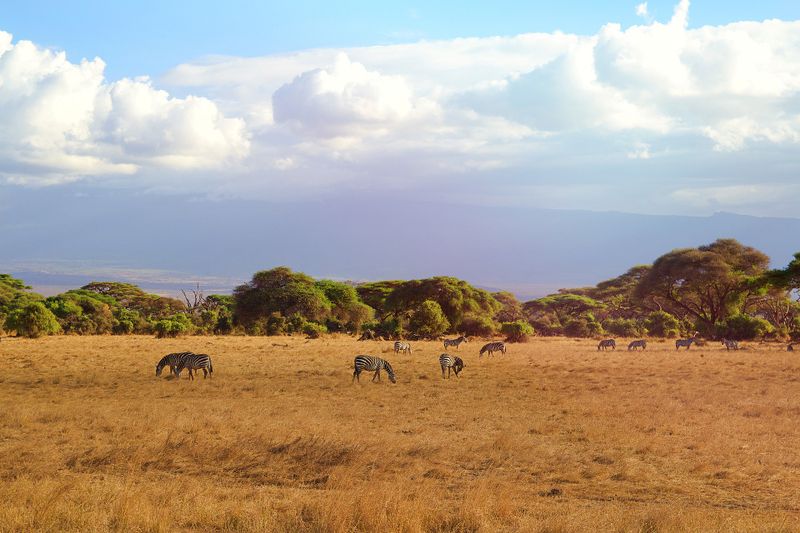 It is our duty as parents to instill the love of nature into our children. The Small five book gives us a great opportunity to do just that.
Whether you plan a quick trip exploring a national park close to our home or embark on an exciting journey to go on an African safari, stop for a while and allow the scenery to win you over.
Pay attention to the details, soak up the scents and sounds of nature.
Should you be going on a family safari in Africa, many lodges offer guided walks for the children, in which they learn many interesting facts about the animals, including how to track them by the sounds they make.
Wit Comes in Small Packages Too
Can the tiny elephant shrew outwit the elephant, the largest land animal on earth? The Small Five tells you that it just might be able to!
While it is true that the giant elephant is a smart creature, it doesn't discount the fact that the elephant shrew, a creature so many times smaller than its large cousin can be just as smart or perhaps even smarter.
Nurturing your children to understand that intelligence comes in all shapes and sizes will help build their self-esteem and better prepare them for the big challenges ahead!
---
Planning a family safari in Africa is not an easy task, so why not let us do the heavy lifting!