Safari 101: The Beginner's Guide to African Safaris
The go-to resource for planning your safaris. Find all you need to know about the top destinations and make your wildlife travel dreams come true.
Discover Safari Holidays now
Thinking about going on your first Safari experience? This guide will help you get a good grasp of what you should expect and provide you some crucial and interesting information you need to know before embarking on a great adventure in an African Safari.
Most popular Safari countries
Africa. The continent of spotting wildlife, riding the savannahs and falling asleep under a starry sky. Many say a safari in Africa brought them closer to nature by feeling the thrill of wildlife and getting to understand how other species live. For every destination there's a different range of animals to be spotted, and there's a different safari culture. These are few destinations that safari experts would suggest as top five choice:
If you are up for tracking gorillas and golden monkeys, you will probably want to visit Central Africa. If you are more into landscapes, volcanoes, or waterfalls, then Southern and East Africa will be a much better fit.
Geography of Africa
Africa is the second largest continent in the world. The name comes from the word ''Afri'', which is Latin for a local native population that settled lands south of Mediterranean long time ago.
African climate varies a lot. In the northern half, Africa is full of barren landscapes, which is known for high and mild temperate climate with small annual precipitations of rainwater. On the other hand, central and southern parts of Africa are popular because of savannas and rainforests, tremendously rich in flora and fauna.
How did Safari destinations become so popular?
Safari started to be popular somewhere at the beginning of the 19th century, when Sir William Cornwallis, who was an English military engineer, hunter, and artist started exploring the jungle in an unusual manner. He used to wake up before sunrise, hike for a very long distance and improvised to get on the other side of a challenging river. Constructing a boat, or raft, he would pass on the other side or just sail on the Nile. During the evenings, he would host a dinner for his friends where he would tell stories about his adventures.
Animals, animals everywhere
Safari trips on land and underwater are vastly rich in diversity of species on so many levels. Some of the most dangerous, beautiful and rarest animals live in Africa. So, if you are a fan of ''NatGeoWild'' or ''National Geographic'' content, this is a place for you to be.
Africa is home to the world's biggest cats, also known as the best hunters in the animal kingdom. You'll be able to see lions resting in the shadow after lunch, or maybe fighting with hyenas over territory.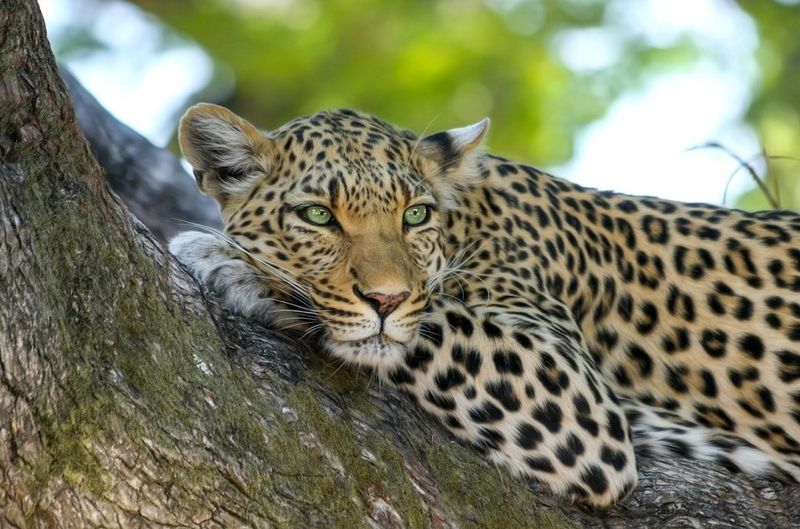 Leopards lying in trees or running to kill a zebra; cheetahs with their cubs resting in the afternoon; elephants going to the lake; hippopotamus and crocodiles swimming peacefully; and many other animals that will make you feel in synch with nature.
Just make sure to stay at the safe distance, and you'll see that animals aren't ashamed to show their true nature to the crow. You can be surprised that one of the deadliest animals are buffalos. As they are herbivores, you wouldn't really expect them to fight with lions, but if they act in self-defense, that can happen, too.
Culture and religion of Africa
In most parts of Africa, Christianity and Islam are dominant religions, and to lesser extent certain tribes still respect traditional religions (Voodoo, Santeria etc.)
In Africa, people strongly respect the spirits of ancestors, and one supreme God with lots of rituals. For example, making and wearing a mask is one of the most common coming-of-age rituals. If you are interested in visiting some of the ancient temples, feel free to explore Point of Sangomar, Fatick, Oyo, Benin City, Nsukka, Kanem-Born.
Food in Africa
This one really depends on what specific country and type of Safari you pick. Once you pick your destination, make sure you do your own research and get familiar with the typical meals of the country in case you want to try the local food.
However, when it comes to hotel food, you can expect European meals - British breakfast, sausages, eggs, milk, honey, butter, pancakes, juice. Same menu style is offered for lunch. Chicken, boiled or grilled veggies, lots of different salads prepared as a mix of local vegetables. In some hotels, you can find a combination of European and Indian food.
The focus is usually on grilled or broiled meat. It's safe to eat meat in Africa, as it comes from local farms and not from reserves for visiting.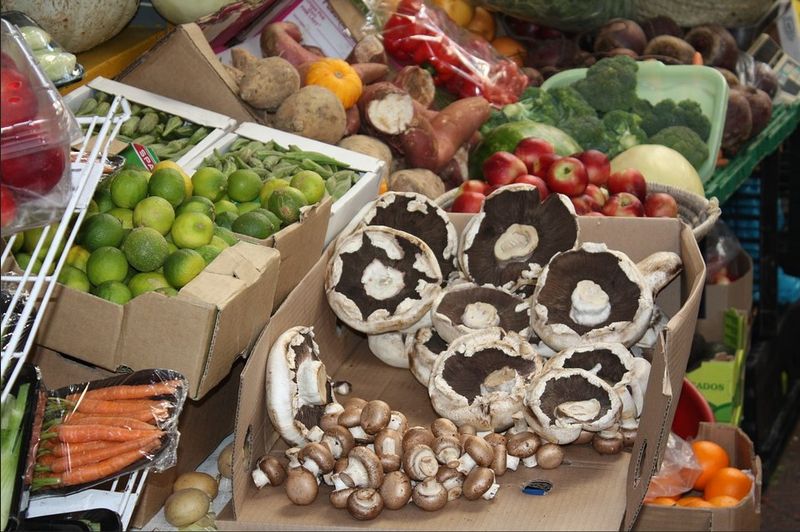 Lately, many hotels started offering vegetarian options if announced in advance by the guests when booking a room. So, if you've gone vegetarian, please make sure to inform your hosts. You will be surprised how fresh fruit really tastes like!
If you're interested in one-of-a-kind experience, cooked and grilled crocodile or exotic birds are quite common on the menu in many restaurants. Also, there are many different kinds of coffee and cocktails available.
Africa in film
Did you know that numerous Hollywood films were shot in Africa? Check out any of these movies to find some inspiration before your trip:
''Out of Africa'', academy award-winning film filmed in Kenya
''Hollywood Safari''
''Hotel Rwanda''
''Tsotsi''
''Beasts of No Nation''
''The Bang Bang Club''
''Zulu''
''Shaka Zulu''
Is an African Safari safe?
In general, yes it is. However, you should take care of your health and take anti-malaria pills, along with proper skin care. Make sure never to stay without water or sunscreen and get the vaccinations you need before boarding your plane:
There is probably no need to tell you about respecting restrictions and caution signs that warn you about safe distance or areas that you should avoid, but this reminder doesn't hurt.
Ready to go on a Safari?
Now you're better prepared to go on your first African Safar. We hope these short pieces of information about were useful; that said, we encourage you to explore and read more about tips and gadgets that can make your journey safer and fun.
Lastly, have fun and enjoy what could be one of the best experiences in your life!
---
Not feeling adventurous? No problem, you can always find affordable safari hotels, and enjoy the best Africa has to offer during the day without compromising your sleep quality!