5 Types of African Safaris You Need to Book This Year
The go-to resource for planning your safaris. Find all you need to know about the top destinations and make your wildlife travel dreams come true.
Discover Safari Holidays now
If you think of going on a safari as just trying to spot lions while wearing beige clothing and driving around the Serengeti, then we've got something for you that will alter your perception. While all those things aren't necessarily false, an African safari can be so much more diverse and exciting.
Here, we give you 5 types of safaris that any adventurous traveler is going to love. Whether you're passionate about photography, animals or just trekking, we've got it all!
Jungle Safaris
Jungle safaris have got to be one of the most exciting adventures! Sure, seeing the big five is a stunning experience, but Africa's rainforests hold so much fauna and flora that they become a world in itself! There's always something to see, something to steer away from and even walk towards. Not to mention the adorable chimps and imposing gorillas. To observe our distant relatives in their natural habitat isn't just a delight, it's a privilege! Put your best boots on, and power through the lush forests of Uganda to discover nature at its finest.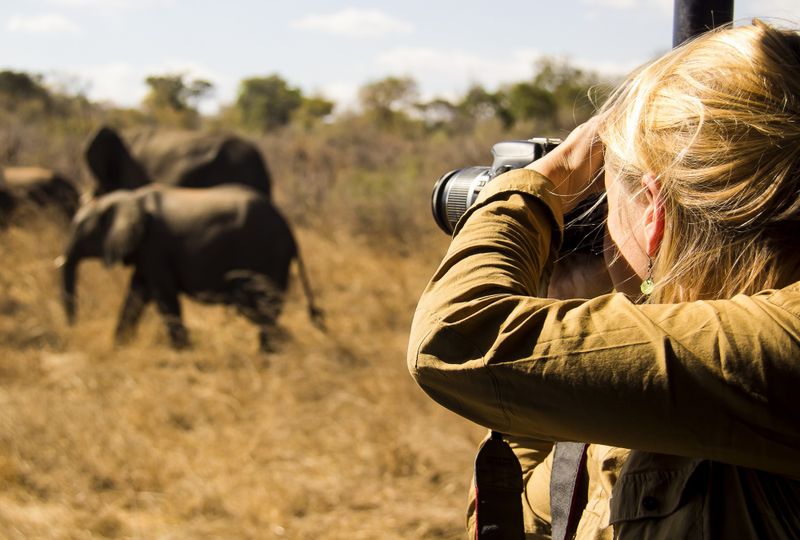 Are you a budding photographer or just someone who likes to play around with a camera? Or maybe you're a professional photographer in need of some inspiration. Whichever it is, a photography safari will be an amazing experience that will leave you with not just great memories, but also stunning photos! The best locations for wildlife photography are the African national parks. There is a certain degree of control, you're under the supervision of a guide and there is everything you can think of, from animals to trees and insects, available for you to photograph.
Desert Safaris
If you've never been on an African desert safari you might think it's going to be a dull experience but we're here to tell you it's most definitely not! Contrary to popular belief, you won't be riding for hours in the empty desert. Instead, you're going to ride a camel through the dunes, observe wildlife, do a bit of sand skiing and even visit stunning kasbahs and picturesque villages. Desert safaris are some of the most underrated experiences and we highly recommend you give it a try! Morocco is the most popular choice but there's also Namibia and South Africa and Tanzania, which make awesome destinations.
African walking safaris are for those who love to be active. Walking is the best way to get a feel for the place you're at. Feeling the dirt under your foot, the sun on your face and the wind in your hair just makes everything so much more intense and authentic. Don't get us wrong, a driving safari is great, mainly because you get to cover a lot of ground and see many more things than you would while walking. But it also makes you feel like a visitor, a tourist. When you're out there in the African plains, walking along with like-minded travelers from around the globe, the experience is so much more powerful.
Animal-Oriented Safaris
If you'd like your trip to be focused on a certain animal in particular, then know that it's possible to go on an animal-oriented tour. Do you feel the call of the lion and need to see as many as you possibly can during your short visit to Africa? Then book a lion safari and you won't be disappointed. Are you curious about rhinos and how they live, eat and even mate? Go on a rhino safari and you'll be provided with not just sights of the animals, but information about them. These animal-oriented tours are great for folks with a passion for wildlife!
---
Ready to go on the adventure of your dreams? Strap on your adventure boots and take your pick from our extensive African safaris selection!